first two encounters is the first episode in the encounters series. the series consists of three short horror films, the first representing two nights, the second representing two nights, and the third being the final night, or final encounter. the series follows Natiecat, who has just moved into a house that appears to be haunted, and Conflict, who's camera is possessed by a demon. the series was made using iMovie, and utilizes the classic "found footage" movie clichés, such as the camera shutting off before the audience gets the chance to see the monster. this particular episode stars with a disclaimer from natiecat saying the video is scary, before fading to her waking up to the sound of a door slamming. she slowly walks up the stairs and peeks into one of the rooms, and then screams. the screen fades to white and a spongebob-style time card appears on screen reading "three days later." and we cut to natiecat in front of conflict, who is holding the camera. they enter the room, and he hands her the camera while he looks behind an old bathtub. he freaks out and they both run, before the camera abruptly shuts off.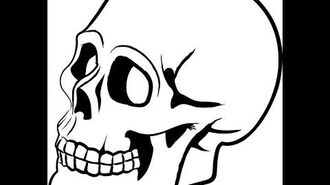 Community content is available under
CC-BY-SA
unless otherwise noted.